Maxx Bleecher's name carries him to the Sporting News Elite Eight
While FGCU is competing to make it into the round of 32 in the NCAA Tournament, an FGCU player has already made it to the Elite Eight in a tournament of his own.
Sporting News recently put out a bracket of men's basketball player names as part of a parody tournament to "to determine the best name in the 2016 NCAA Tournament." SN chose the best name of every team in March Madness and built a bracket, advancing the best.
FGCU's Maxx Bleecher made it to the Elite Eight, picking up victories along the way over Kanler Coker, Junior Lomomba, Skal Labissiere, but eventually falling to Dusty Baker from Weber University. SN selected Oregon State forward Tres Tinkle to win the title of having the greatest name in the tournament.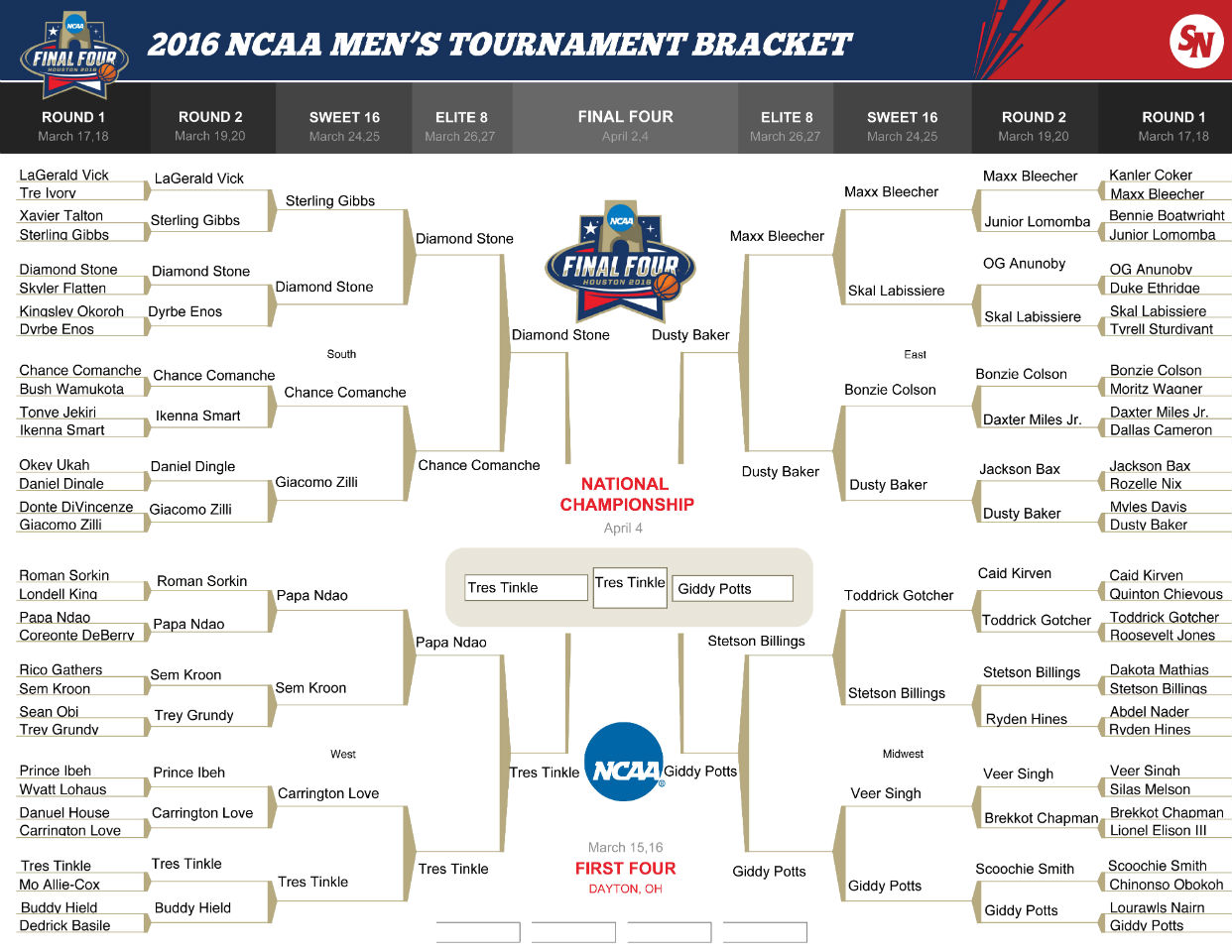 "The East region provides the funniest matchup in the tournament when Xaviers' Myles Davis (Not that Myles Davis) faces Weber State's Dusty Baker (Not that Dusty Baker)," wrote SN writer Troy Machir. "While the field was not exactly balanced, the Final Four features a world-class matchup of names between the aforemention Tres Tinkle and Maryland freshman Diamond Stone."