After this past weekend in the world of sports — which saw the Golden State Warriors' crazy streak come to an end, Conor McGregor knockout Jose Aldo in UFC 194 and the Carolina Panthers move to 13-0 — let's take a look back at one of the wildest weekends in sports history.
Milwaukee Bucks cut Golden State's 24-game win-streak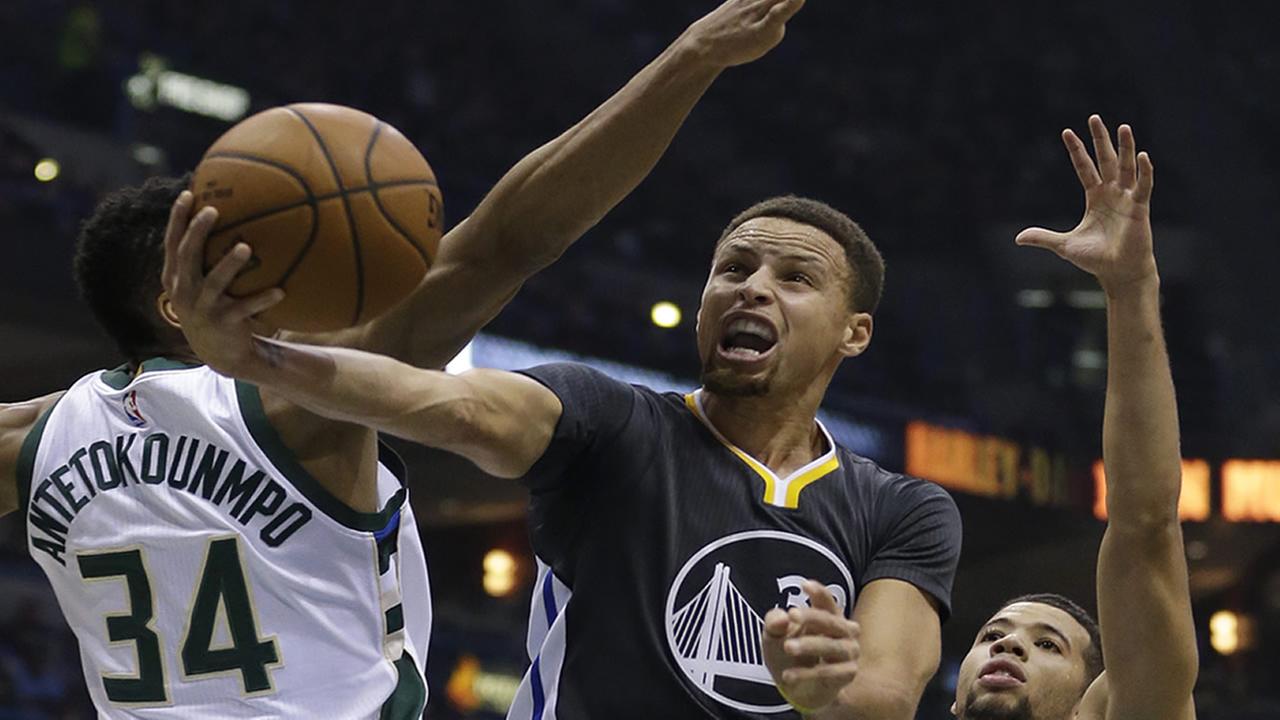 After a double overtime win against the Boston Celtics on Friday night, the Warriors were looking to make history once again, going undefeated on a seven-game road trip for the first time in NBA history, when they headed to Milwaukee to face the young rejuvenated Bucks.
It was eminent that the Warriors weren't their typical selves, shooting a season-low 23 percent from behind the arc and only making six of their attempted 26 threes. The Bucks did what they we are accustomed to seeing the Warriors do, and they played well offensively in transition, defended the ball well and knocked down their open shots.
The Warriors seemed to run out of gas after the double overtime game the night before, and with that, the greatest start and second longest win-streak in the NBA came to an end.
Conor McGregor ends Jose Aldo's 10-year streak
https://www.youtube.com/watch?v=krhXZ0kfPuY


On Saturday night, the main event of UFC 194 was the featherweight championship match between Irishman Conor McGregor and Brazilian Jose Aldo.
There had been a lot of hype, as people pondered if the Dublin man could end Aldo's ten-year reign at the top and become the sport's top fighter.
The bell rang, and the fight began. Aldo came out with the first punch that was evaded by McGregor. McGregor countered, and all it took was a left hand blow to put Aldo on the floor of the Octagon. After, McGregor got on top of him and finished him off with two punches to the head, and the fight was over.
In just 13 seconds, McGregor knocked out Aldo and handed him his first loss in a decade to become the UFC featherweight champion.
Undefeated Carolina Panthers push to 13-0, clinch first-round bye


On Sunday, the undefeated Carolina Panthers hosted the Atlanta Falcons at Bank of America Stadium. After winning the NFC south last weekend, the Panthers were looking to gain a first-round bye in the playoffs.
MVP candidate Cam Newton displayed why he should take home this season's MVP, leading the Panthers to a thrashing of the Falcons 38-0. Newton threw three touchdowns in the game, including a 74 and 40-yard dime to Ted Ginn Jr. to put the Panthers on the board early.
The defense shut down the Falcons' weapons, Julio Jones and Devonta Freeman, and recorded its first shutout since Sept. 22, 2013 with a similar 38-0 victory against the Giants. The Panthers face the Giants next week to move closer to an undefeated season and home-field advantage through the postseason.