In 2015, we said goodbye to many television series, ranging from comedy to reality. This happens every year, yet it never becomes easy. Many series ran their course, while others are going way too soon. But, let's keep in mind that Netflix has the power to bring shows back to life at any moment. In the spirit of reflection, let's look back at the shows that have come to end this year.
1. "Parks and Recreation"


Running for seven seasons on NBC, "Parks and Recreation," starring Amy Poehler and Nick Offerman, came to an unwanted end this year. Although the ending left viewers to imagine their own happy ending, the show will always hold a special place in the hearts of diehard fans. The series made the great art of television comedy look easy.

2. "Mad Men"

Also running for seven seasons, "Mad Men," starring Jon Hamm and January Jones, came to an end this year, but the final episode left many with questions, which were later answered in interviews with Hamm and show creator, Matthew Weiner. Even though the show lost some traction towards the end, it left a huge mark in drama television.
3. "America's Next Top Model"

After 22 cycles, Tyra Banks' modeling competition, "America's Next Top Model," came to a close by crowning the show's first deaf contestant, Nyle DiMarco, the final winner of the competition. The show was honestly going through a rough patch, but when Banks allowed men to join the competition, starting in cycle 20, it started to pick up and gain more traction but not enough for it to continue.
Story continues below advertisement
4. "The Daily Show with Jon Stewart"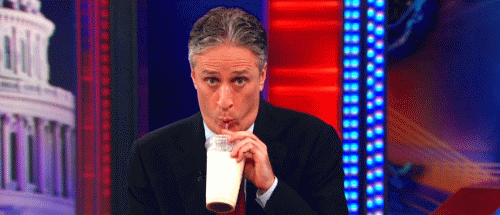 The "Daily Show with Jon Stewart" was a popular late night show for many, averaging 1.8 million viewers between the ages 18 to 49 for each episode. Stewart left the daily show after being the host for 16 years, leaving Trevor Noah to take his place. Stewart's decision to leave was to spend more time with his family.
5. "The Soup"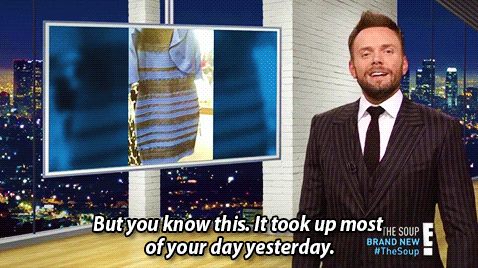 One of E! staples came to an end this December. "The Soup" was hosted by Joel McHale for 12 years, and he bid the pop culture comedy series a sincere goodbye in the season finale by thanking Kim Kardashian for everything; she tended to be the center of most of his jokes. McHale stated the reason for the shows end is that he wants to focus more on his acting career.
6. "Glee"

After six seasons, "Glee" closed the door on McKinley High for good. The creators Ryan Murphy, Brad Falchuk, and Ian Brennan revealed that they had a completely different ending in mind, but due to the unfortunate death of leading man Cory Monteith, they ended up changing it and instead paid their respects to the late actor throughout the series finale.
7. "Parenthood"

"Parenthood" also ended with six seasons, and trust me, every single one was heartfelt and full of waterworks. The Bravermans ended right where it all began. I personally have to say that the show ended remarkably and answered any question you may have had. For some shows, it seems too soon, but this ended on a high note; I couldn't see the show continue for another season.
Farewell 2015. Your shows were gone too soon, while others we knew it was time. Here's to 2016.